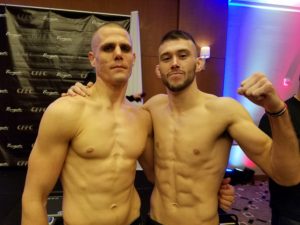 Bill Algeo and Tim Williams, both Balance BJJ Blackbelts, will be fighting this weekend in CFFC 63, at the Borgata Casino in A.C.  Some of Balance Studio's top BJJ Blackbelts Ricardo Migliarese(Owner), Tim Carpenter, Marco Perazzo, Jimmy Morrison will be cornering these fighters to victory.  Even the crowd itself at the Borgata, will consist of plenty of BJJ Blackbelts from the world class academy in Fishtown, PA.
Bill Algeo (8-2) will be fighting in the co-main event against Jarred Gordon (11-1) in front of the sold out crowd in Atlantic City.  Bill is on a 2 fight winning streak, and will look to keep his momentum going against the talented Jared Gordon.  Gordon, who is fighting out of Renzo Gracie NY, is also on a 2 fight winning streak.  His only loss came by way of Jeff Lentz who just so happened to be Algeo's last opponent, in which Algeo won a unanimous decision.  The transitive property doesn't always work in Mixed Martial Arts unfortunately, and this should be an interesting fight for the 145lb CFFC belt.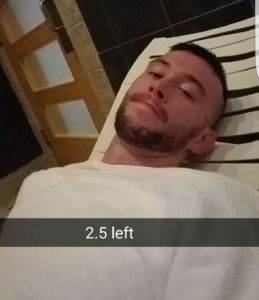 Tim Williams, a TUF vet, was originally supposed to fight Eric Roncoroni but Eric had to pull out due to an injury.  Now the "South Jersey Strangler" (14-3) will be fighting UFC veteran Jay Silva (10-10-1) in a bout that will surely end with a finish.  Both men have been known to finish fights and have had fights under the watchful eye of UFC president Dana White, who coincidentally be watching all the fights cageside this weekend.  He will be filming his show, "Looking for a Fight" and looking to scout top level talent from the east coast.
Both Bill and Tim need a huge win to get noticed and will hopefully be signed to a contract by the end of the weekend.  Although tickets are sold out fans can still watch the event on gfl.tv and it will also be aired on CBS sports the following week.