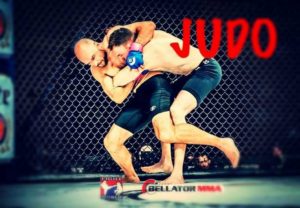 JUDO SEMINAR!!
Marius Enache will be doing a Judo Seminar at Algeo MMA in King of Prussia on 9/30/17.  The Seminar will be an hour long and heavily discounted($20) for his set of skills.  Anyone person from any affiliation is highly recommended to come learn from the very skilled Judoka.  The Seminar starts at 11 am and Algeo MMA is located upstairs at a building named Aspiring Champions, at 970 Pulaski Dr.  Were located next to all major highways and a 2 min walk to the KOP Mall.
Quick Bio of Marius
Marius Enache is a seasoned, well-rounded fighter who specializes in the integration of all martial art forms, particularly judo for MMA, grappling and self-defense.  Marius has been training in martial arts for 30 years and fighting professionally in MMA for 5 years. Most recently, he won his 2015 Bellator fight at age 40, against a 25-year-old opponent who held the record for quickest knockout in Bellator history, with an old-school Americana. Marius has successfully leveraged judo throws in nearly every one of his professional and amateur MMA fights. Judo has been the mainstay of Marius's entire fighting career – from his early success as Romanian National Judo Champion; to his application of judo in wrestling, helping him earn the title of Philadelphia All Public Wrestling Champion.
Wins/Rankings
Bellator Veteran – 2015
Professional Record of 3-3
2003 Dallas Judo Invitational Open – 1st Place ( win against an up and coming young Judoka – Travis Stevens who turned out to win a Silver Medal at the last Olympics in 2016 Rio de Janeiro
2003 – Ranked Top 10 Nationally (Judo – 161 lbs.)
2002 US Judo Nationals – 7th place
2002 Liberty Bell Judo Classic – 4th place
2000 Rendez-Vous Judo Competition – 7th place
1996 US Jr. Nationals – 3rd place
1995 All Public High School Wrestling Champion
1988 Romanian Junior National Judo Champion
Hope to see all you guys there, I can personally vouch for Marius's insane throws/sweeps.  He has taught me things that I have applied immediately to my BJJ, and MMA game.