Brazilian Jiu Jitsu in King of Prussia
KICK-START YOUR JOURNEY OF SELF-DEFENSE AND SELF IMPROVEMENT
Brazilian Jiu Jitsu
, or human chess, is the art of systematically breaking down your opponent without having to throw a single punch or kick. You will learn how to defeat someone much larger and stronger than yourself through technique.  We drill real world self-defense scenarios that will ultimately make you leave each class feeling more confident in your ability to defend yourself.  Besides learning extremely practical techniques that are useful in any situation, Brazilian Jiu Jitsu(BJJ) is FUN!!! 
BJJ
is constantly changing and evolving and its incredibly fun and safe to learn. You will be able to apply the techniques you learn in class instantly to your training partners.
LEAVE YOUR EGO AT THE DOOR
The Instructors here at Algeo MMA have created a safe, playful training environment and will continue to have high standards for all of our students coming through the door.  No tough guys or muscle heads will be able to be jerks to any of our students do to our detailed selection process of prospective students.  You will constantly learn new self defense moves while making life long friends and training partners.  Basically everyone in Brazilian Jiu Jitsu is COOL, and not trying to PROVE something.
BENEFITS OF TRAINING BRAZILIAN JIU JITSU
A great way to workout that is challenging, rewarding, and fun
Lose unwanted weight effortlessly while learning
Improve your overall quality of life, you will be upset if you miss a class
Learn the most effective techniques that you see pro mma fighters use on television
Carry around more confidence knowing regardless of the situation you know how to defend yourself better than 98% of people
Push yourself mentally and physically with every workout
See yourself grow as a martial artist and person
Develop strong chiseled muscles as well as your overall cardio
Feel overall safer while traveling or in any neighborhood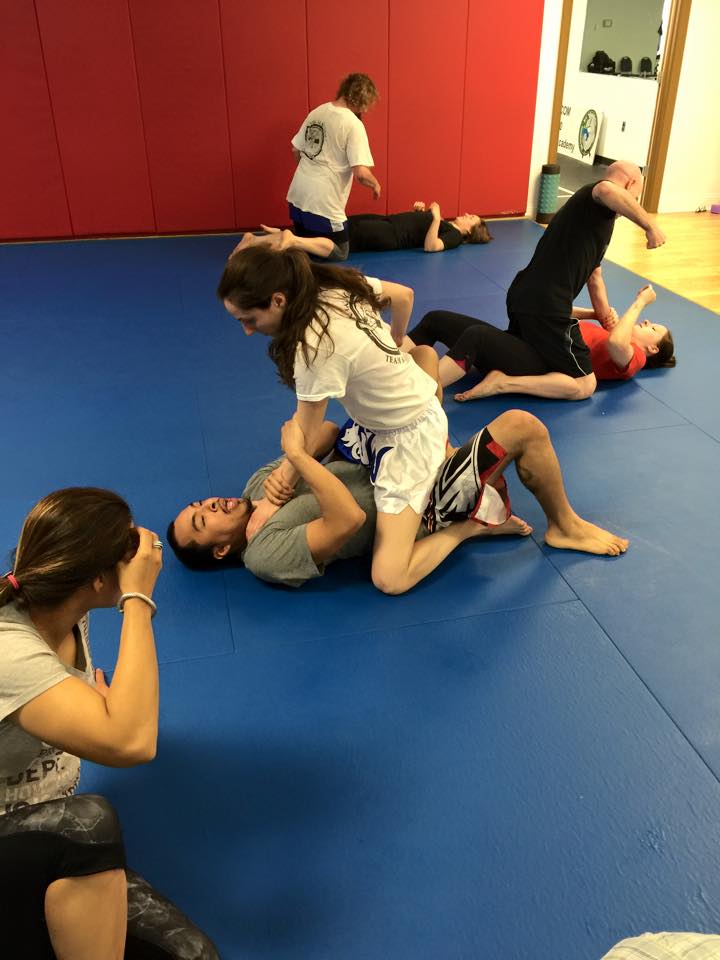 "If you want to get in the best shape of your life with someone who is not only a great martial artist but someone who also loves to train Brazilian Jiu Jitsu, then this is the place to train!"
Joe M. -Wealth Advisor