Benefits of Mixed Martial Arts
Learn to compete in the most challenging form of competition in the world
Develop the ability to protect yourself against punches, kicks, takedowns, and submissions
Becoming a 'complete' and well-rounded martial artist
Develop a functional and practical level of fitness
Enjoy training and competing in an activity that combines the best aspects of both team and individual sports
Become a complete martial artist! Perhaps you have trained in a more traditional martial art when you were a kid or are just tired of the gym scene; either way training MMA can help you understand how to defend yourself in any situation.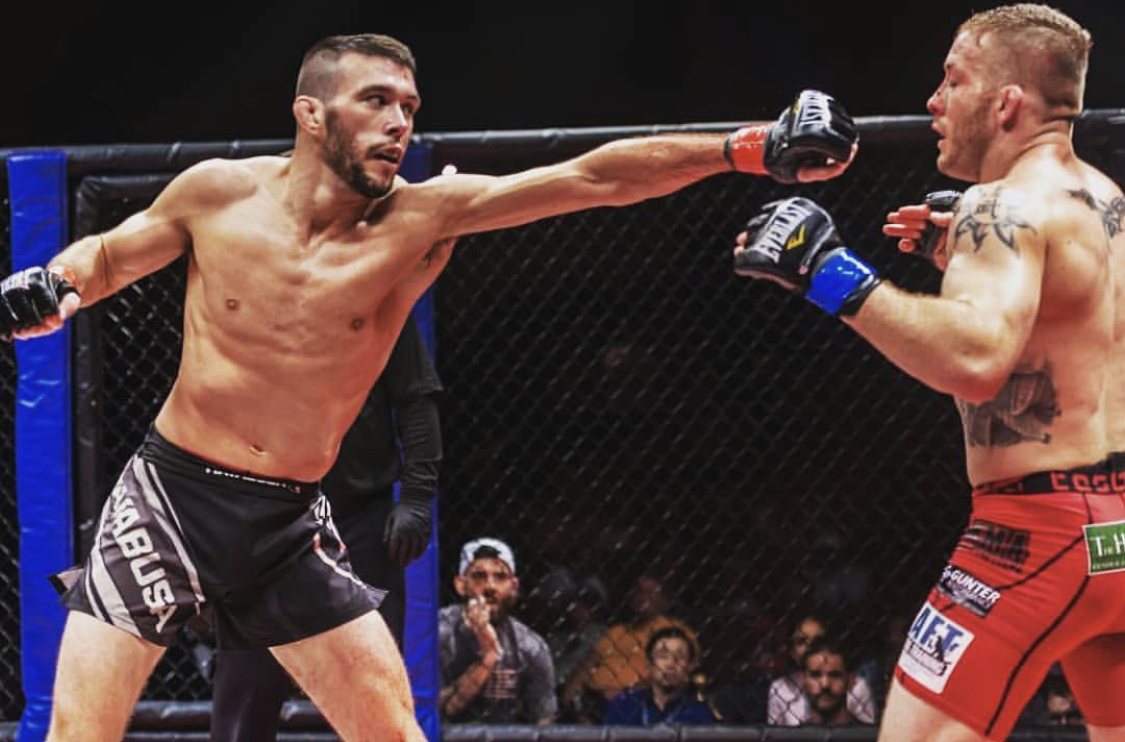 Mixed Martial Arts classes at Algeo MMA are taught from real professional mixed martial artists using the most effective techniques from Muay Thai and BJJ.  Our training staff consists of a majority of professionals in various martial arts who are extremely knowledgeable in their craft.
One of the cool things about training at Algeo MMA and Kickboxing is that a majority of your coaches are active fighters and you can see them fight on
television
.  They are constantly training to become the best and spread that same mentality to their students.  With that kind of positive atmosphere in the room, it's no wonder why our competition team is so successful.
 *WE DO NOT FORCE OUR STUDENTS TO SPAR OR COMPETE*
TRAIN LIKE A PROFESSIONAL – WITHOUT THE PRESSURE OF BEING A PROFESSIONAL FIGHTER.
Our Mixed Martial Arts program is structured for everyone – from athletes to couch potatoes, experienced martial artists to total newbies. We are proud of the fact that we develop our fighters from scratch. It is not uncommon for students to come in as inexperienced novices and a few years later begin competing and winning in professional fights all across the Globe.
Get into the best shape of your life without the risk of injury. Injuries can happen doing anything physical, but they rarely happen at Algeo MMA due to constant attention from our coaches, and the fantastic, safe instruction of the techniques.
You will learn Muay Thai Kickboxing from striking coaches who spend one month every year living and training in Thailand, gaining real world fighting experience and hands-on experience
Best of all, you will learn from and develop with a team of instructors who have proven success in the coaching field.
There is no guesswork about what it takes to be successful in MMA. We put you on the path to success whether you have dreams to be the next UFC champion or simply desire to learn the real MMA fighting skills found in the tournaments themselves.
Over 200 Happy Students and Counting
Don't take our word for it — see what all the buzz is about.